School Life/Support
Life/Career Guidance/Tutor
Life/Career Guidance/Tutor
Life/Career Guidance/Tutor
In order to make studying abroad in Japan better, life instructors who have studied abroad will consult with students about their lives and career paths. In addition, you can learn Japanese conversation by interacting with local volunteers.
Life and career guidance
Teachers and life guidance personnel provide guidance through orientation and daily counseling so that they can adapt to life in Japan, such as Japanese customs, housing, interaction with Japanese people in the neighborhood, shopping, part-time jobs, etc.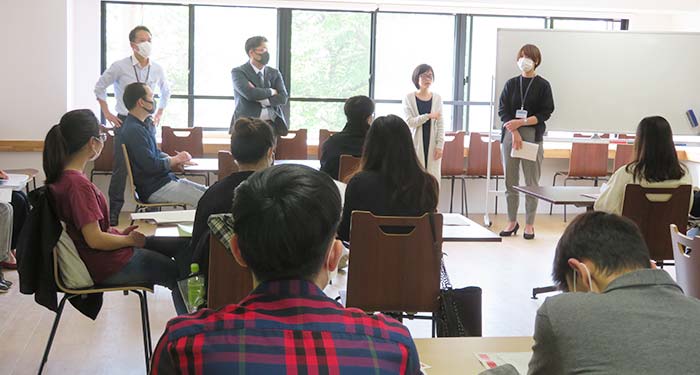 Orientation at the time of admission
At the time of admission, we will educate students about laws, traffic rules, and manners that must be followed in living in Japan.
In addition, we also provide education on measures in the event of a disaster, and provide education based not only on The Japanese language but also on the culture and climate of Japan.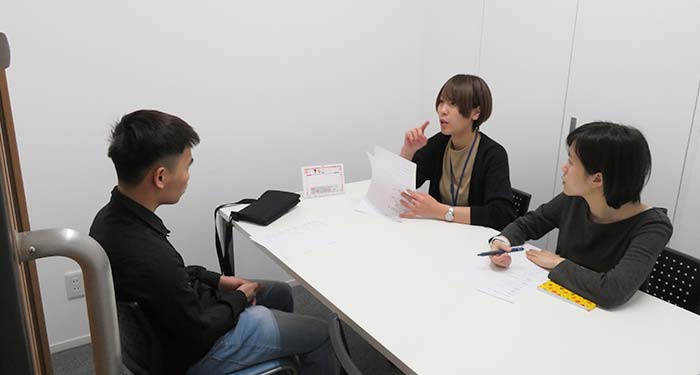 Personal interviews and consultations
Once a month, we will have a personal interview with the students and the school to confirm the level of Japanese, and discuss and decide how to set individual goals and what kind of future vision to create.
Even if you don't have a specific goal when you come to Japan, you can always find your future goals if you come to Earth.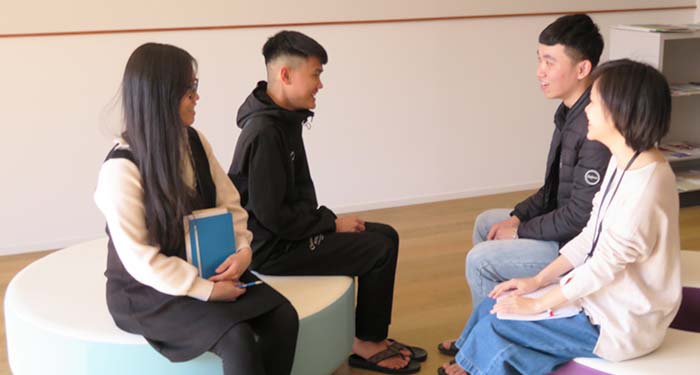 Part-time job consultation
In living in Japan, I consult and advise on whether the job description, conditions, and employment conditions are appropriate so that I can work part-time in against the law.
More about Tutors
By having daily conversations with local people, volunteers support international students with the aim of improving learning aspects such as contact with live Japanese and conversational skills, as well as increasing the opportunity to learn about Japanese culture, customs, and way of thinking.
International exchange
Foreigners are studying Japanese every day toward their dreams. However, there are not many opportunities for students to actually talk to Japanese people.
The purpose is not to teach Japanese, but to be able to talk freely in Japanese, and to be a good friend and neighbor for students.