十人十色 Colors of Diversity
BLOG
Countries and regions of the world
2021.07.28
Countries and regions of the world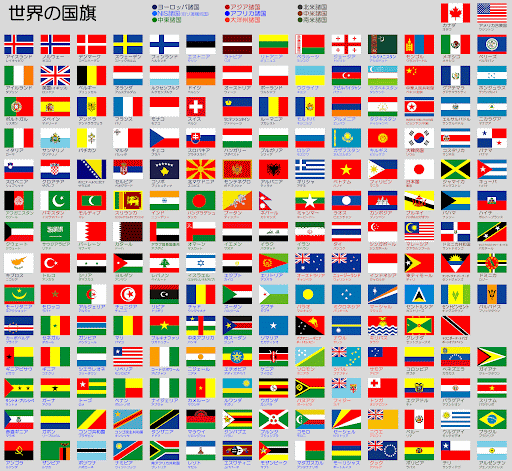 Do you know the name of any country?
It's a problem for you all!
Do you think any countries are participating in the Tokyo Olympic and Paralympic Games?
The answer is
206 countries and regions
How is it?
Is it more than you expected? Is there less?
I think it will be a good opportunity to know what kind of country there is in the world, what kind of culture and customs, what kind of history and nature there are.
I do not participate in the Tokyo Olympics, but there is a region called "Faroe Islands".
In fact, it is an autonomous territory of Denmark, and it is not possible to participate in the Olympics as the "Faroe Islands", and only as a member of "Denmark".
The reason I'm talking about the Faroe Islands is that when I went on a trip to Santiago, Chile, I met three girls from the Faroe Islands.
At that time, I talked a lot about the Faroe Islands and became interested in the Faroe Islands, so I immediately searched the Internet for "Faroe Islands" (laughs)
Then we found that with a population of about 50,000, the place is almost just north of the UK, and the language is closer to Icelandic than Danish.
I was very surprised at that time.
Think about it.
I met and talked to three girls from the 50,000 population, three of the 25,000 women from the Faroe Islands around the world!!!
It's a miracle, isn't it?
If I had not met them, I could have left them without knowing about the Faroe Islands.
When I think of such miraculous moments happening every moment and every day somewhere in Japan, I can't help but feel the big dream of the Olympics.
Due to the covid-19 pandemic, I would have been able to interact with players and spectators from all over the world, but it has made me think again about the importance of meeting people and having a new way of thinking.
2021 is a hot summer like Japan.
I want to meet international students from all over the world as soon as possible.
Everyone in Japan is waiting for you!!!!!